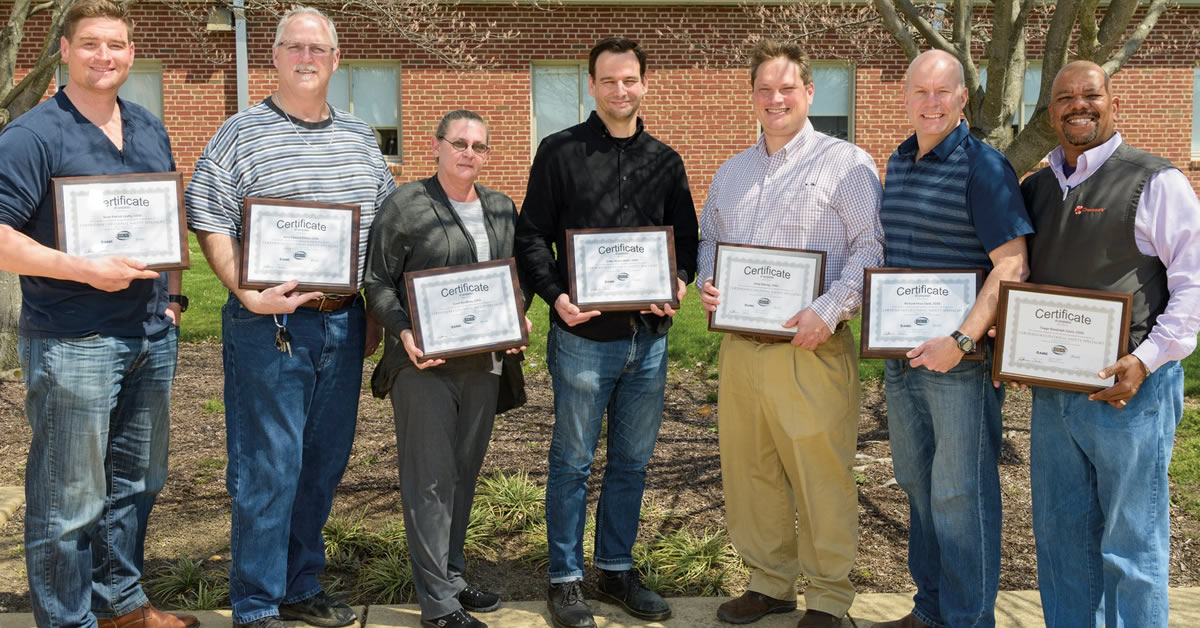 COSS safety training offered in partnership with Delaware Valley Safety Council
The University of Delaware's Division of Professional and Continuing Studies (UD PCS) is partnering with the Delaware Valley Safety Council (DVSC) to offer occupational safety training on the Newark campus again this year.
This fall, the intensive five-day Certified Occupational Safety Specialist (COSS) Course is offered Oct. 22-26 at UD PCS' classroom location at 501 South College Ave., Newark.
Future offerings include Certificate for Occupational Safety Managers (COSM) and the Safe Supervisor Course.
Taught by COSS-certified OSHA Outreach trainers, these programs equip professionals with the core competencies of occupational safety and health. Participants learn to recognize hazards, understand and interpret OSHA requirements, and effectively manage workplace safety and health programs.
The COSS program is designed as an entry-level course as well as a refresher for experienced safety professionals from a wide range of industries including construction, manufacturing, transportation, energy and utilities, public safety and security, healthcare, food, government and human resources.
Participants who successfully complete the program earn the nationally-recognized COSS designation. COSS is the only non-degree occupational safety program to receive a national endorsement from the American Council for Construction Education (ACCE), the certifying body for construction education for colleges, universities and technical/trade schools.
UD alumni receive a 15-percent discount when enrolling in this UD-DVSC co-sponsored course.
Prospective participants are invited to learn more at a free online information session this Thursday, Oct. 11 at 2 p.m. For more details or to register, or to RSVP for the virtual information session, visit https://www.pcs.udel.edu/occupational-safety/.