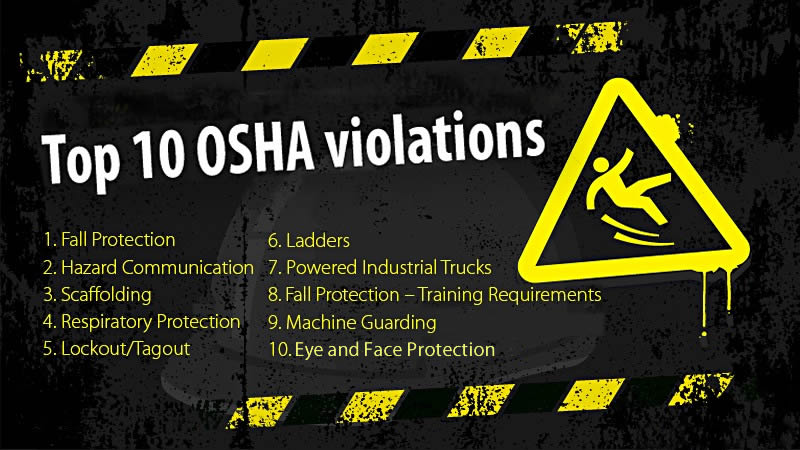 Nationally-recognized occupational safety training offered in Newark this spring
Every year, the U.S. Occupational Safety and Health Administration (OSHA) releases its annual listing of top safety violations, and the report consistently shows that thousands of citations are issued for infractions relating to fall protection, hazard communication, scaffolding use, respiratory protection and more. Last year, the top 10 most frequently cited violations were:
Fall Protection: General Requirements — 7,270 violations
Hazard Communication — 4,552 violations
Scaffolding — 3,336 violations
Respiratory Protection — 3,118 violations
Lockout/Tagout — 2,944 violations
Ladders — 2,812 violations
Powered Industrial Trucks — 2,294 violations
Fall Protection: Training Requirements — 1,982 violations
Machine Guarding — 1,972 violations
Eye and Face Protection — 1,536 violations
Recognizing the prevalence of workplace safety issues, the University of Delaware's Division of Professional and Continuing Studies (UD PCS) is once again partnering with the Delaware Valley Safety Council to offer occupational safety training programs to professionals who wish to learn more about OSHA compliance as well as improving workplace safety.
Offered in Newark, the programs aim to help professionals charged with workplace safety responsibilities in their organizations by providing relevant instruction and guidance for safety-focused professionals in a wide range of industries.
The four programs offered this summer and fall are:
Certified Occupational Safety Specialist (COSS) Course — August 5-9 or October 21-25, 2019
Certificate for Occupational Safety Managers (COSM) Course — September 23-27, 2019
Safe Supervisor Course — July 22-24, 2019
Diminishing Human Error in the Workplace — July 8-12, 2019
Prospective participants are invited to learn more at an online virtual information session on Monday, September 9, 2019, 2-3 p.m. Eastern. The online information session is free, but RSVPs are required.
For details, visit https://www.pcs.udel.edu/occupational-safety/ or write to continuing-ed@udel.edu.