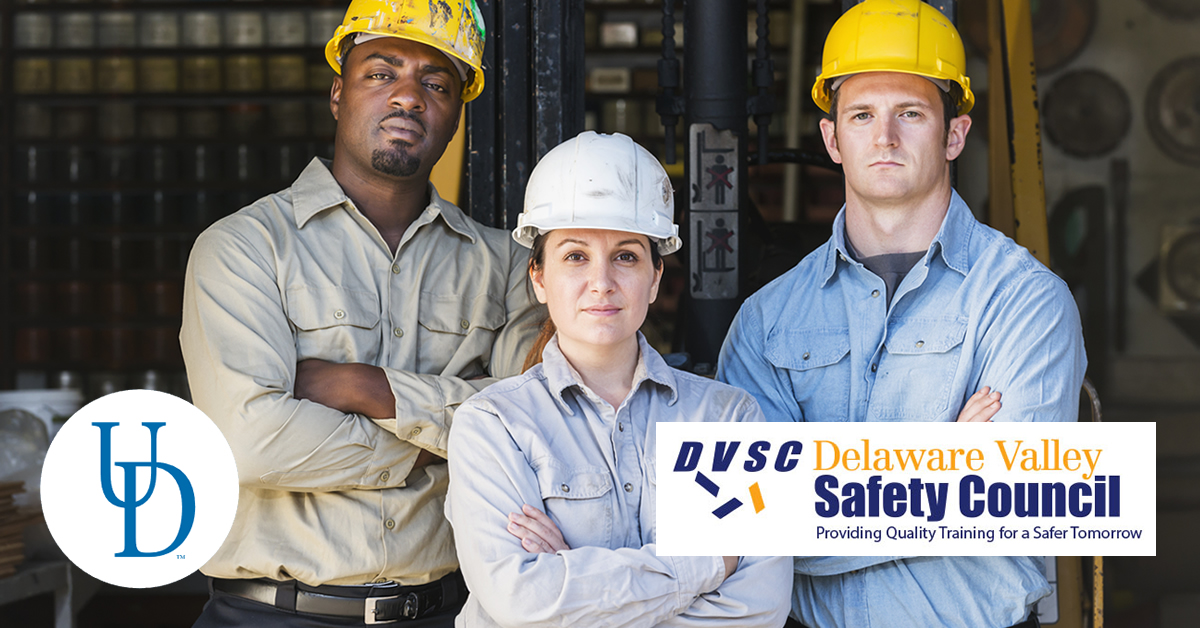 Programs focus on preparing workplace safety professionals
The University of Delaware's Division of Professional and Continuing Studies is once again partnering with the Delaware Valley Safety Council to offer occupational safety training programs on the Newark campus this spring.
For the first time, UD alumni receive a 15-percent discount when enrolling in one of the UD-DVSC cosponsored programs. Upcoming offerings include:
Certified Occupational Safety Specialist (COSS) Course—April 9-13, 2018
Certificate for Occupational Safety Managers (COSM) Course—May 7-11, 2018
Safe Supervisor Course—June 4-6, 2018
Entry-level to advanced programs are aimed at professionals responsible for workplace safety in their organizations and provide instruction and guidance relevant to a wide range of industries.
Taught by authorized, COSS-certified OSHA Outreach trainers, these training programs equip safety professionals with the core competencies of occupational safety and health. Participants learn to recognize hazards, understand and interpret OSHA requirements and effectively manage workplace safety and health programs.
"The main goal of the programs is to provide workplace safety practitioners with the training they need to manage safety at their jobsites or workplaces," explains Brian McClafferty, executive director of Delaware Valley Safety Council. "Those critical responsibilities include jobsite analysis and identification of workplace hazards, and the ability to put a safety plan in place that addresses those hazards and risks."
The five-day COSS program is an entry-level course as well as a refresher for experienced safety professionals. Participants who successfully complete the program earn the nationally recognized COSS designation. COSS is the only non-degree occupational safety program to receive a national endorsement from the American Council for Construction Education (ACCE), the certifying body for construction education for colleges, universities and technical/trade schools.
The three-day Safe Supervisor and five-day COSM programs are aimed at managers and supervisors who need advanced training focused on safety program management roles, strategic planning, risk management, and communication methods.
All three upcoming safety training courses consist of intensive, full-day sessions taking place at UD's Professional and Continuing Studies location at 501 South College Ave., Newark, Del.
For more information or to register, visit https://www.pcs.udel.edu/occupational-safety/ or call 302-831-8837.