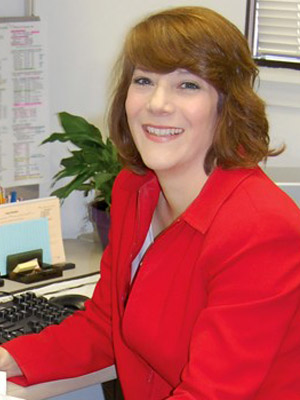 The Adult Center for Continuing Education Student Services (ACCESS) at the University of Delaware provides free advisement, career counseling, and credit course registration for individuals who wish to achieve their educational and career goals.
The ACCESS Center offers services such as discovering University degree options and resources for those who want to further their education, including:
Community members interested in career exploration;
Prospective continuing education students;
Prospective transfer students;
Prospective professional development certificate students;
High school students; and
UD employees.
"Our office serves a diverse population," says Michelle Parnell, manager of the ACCESS Center. "We meet with and assist many different groups, from high school students up to individuals who are interested in the University's Over-60 Program."
Those who visit the ACCESS Center receive assistance with exploring careers and developing personal career plans. If visitors are unsure of what careers to pursue, the center offers the Strong Interest Inventory and Myers-Briggs Type Indicator tests to help them choose fitting career paths. The advisers can also help students choose majors and courses.
"UD's ACCESS adviser made me feel so comfortable, and made me feel that [continuing my education] was doable," says a former continuing education student. "I signed up for two classes, and when I earned A's, it felt great."
Benefits-eligible UD employees may use their course fee waiver benefit to enroll in credit courses and many noncredit courses at the University. Employees can meet with an ACCESS Center adviser to discuss their options.
"Going back to school may feel a little intimidating. The advisers in the ACCESS Center are great to work with and will keep you on track as you progress," says a UD employee who decided to enroll in classes. "Your adviser can help ease any anxiety you might be feeling."
Students who have been academically dismissed from the University can meet with ACCESS Center advisers to explore their options for taking courses toward readmission through Professional and Continuing Studies. Likewise, qualified high school students who want to get a head start on college requirements or improve their chances for college admission can also visit the ACCESS Center to learn about UD pre-college and dual-enrollment programs.
To make an appointment with an adviser, call the ACCESS Center at 302-831-8843.