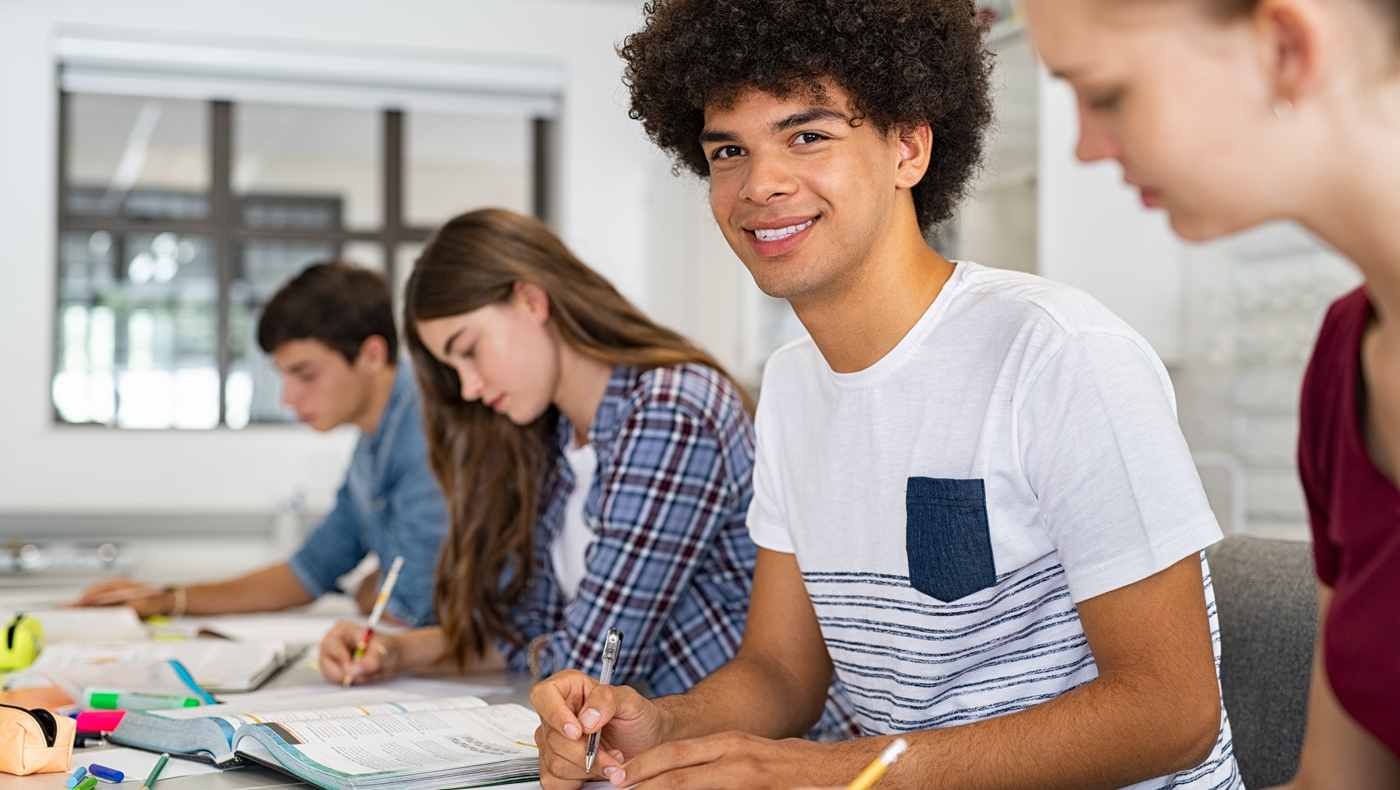 The University of Delaware offers opportunities for qualified high school students to get a head start on their college education.
Taking Individual Credit Courses as a Continuing Education, Non-Degree Student
High school students interested in taking University of Delaware credit courses on campus or online may enroll as Continuing Education, non-degree students.
To take courses through Continuing Education, high school students are required to schedule an appointment to meet with an ACCESS Center academic advisor each term. ACCESS advisors are available to answer questions, offer guidance and assistance with course selection and registration, and provide forms that need to be completed. Advisors are available to support students throughout the process.
To schedule an appointment with an ACCESS Center advisor, email access-advise@udel.edu or call 302-831-8843. Students should bring a copy of their most recent report card with them to the appointment.
UD Dual Enrollment Program
Qualified high school students can concurrently earn University of Delaware and high school credits through established partnerships. Academically qualified juniors and seniors may register for designated courses through their participating high schools. Click here for details.
ACT and SAT Test Preparation Programs
The University of Delaware's Division of Professional and Continuing Studies (UD PCS) offers various ACT and SAT test preparation programs to help high school students earn impressive scores on college entrance exams.
UD PCS test prep courses and summer institutes include:
Reading Skills Programs
THESE PROGRAMS ARE NOT CURRENTLY BEING OFFERED
UD PCS offers several reading skills programs for high school students.
Entering 9th-11th graders
Speed Reading and Study Strategies—Entering 12th graders, college students and adults
Governor's School for Excellence
The Delaware Governor's School for Excellence is a one-week summer residential program that brings together academically and artistically talented Delaware high school students who have completed their sophomore year. Students live in residence halls on the Newark campus and attend either the academic program or the visual and performing arts program. Students are nominated to participate in Governor's School through their schools in a competitive application process. Click here for more details.