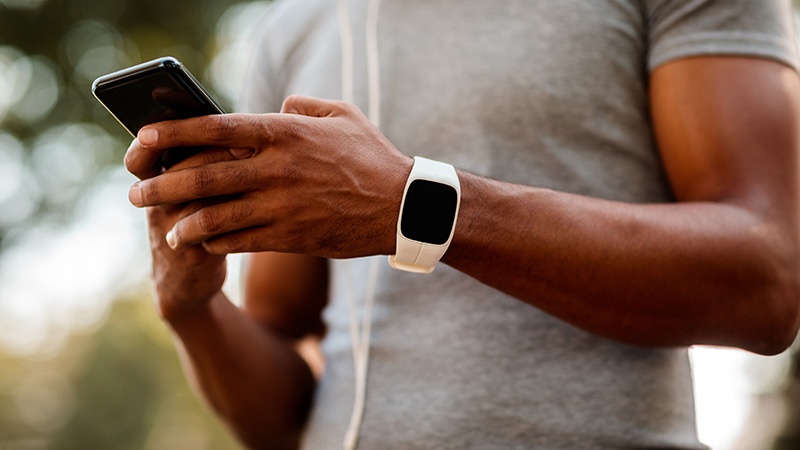 Data scientists serve many roles during pandemic
Although the NBA plans to crown one title-winning team in 2020, just as it does in a normal year, every player and essential staff member inside the Walt Disney World bubble in Orlando, Florida, already earned a ring prior to the resumption of the regular season on July 30.
While the more familiar blinged-out, diamond-encrusted rings continue to be reserved solely for the league's champion, ordinary-looking Oura smart rings — resembling a plain wedding band — were offered to all the players and others on-site. Intended to predict the onset of COVID-19 symptoms up to three days in advance with 90% accuracy, the rings contain sensors that measure body temperature, respiratory functions and heart rate. This data is fed into an algorithm, where it is analyzed by data science professionals trained in the analysis of large datasets, known as big data, to generate a risk score.
With about 21% of U.S. adults regularly wearing a smartwatch or a wearable fitness tracker, according to a 2019 Pew Research Center survey, the NBA is one of several organizations looking to utilize the enormous quantities of data produced by these devices to help stop the spread of the coronavirus. At least four large-scale fitness tracker studies are underway, including the Coronavirus Wearables Study, which was launched by Stanford University to determine how wearable devices can track COVID-19 and other infectious diseases. Like they are doing with the NBA's Oura rings, skilled professionals are gathering data from the studies to create algorithms that can determine changes in participants' vital signs showing they may be contracting an infection.
In addition to being used in investigating the role wearable devices can play, big data has had many other functions during the pandemic, such as predicting patient treatment outcomes, monitoring patients as they enter hospitals, identifying promising drug candidates, estimating real-time spread and forecasting future spread. Numerous apps have been developed in response to the coronavirus, and big data figures prominently in many of these programs as well. A COVID-19 app designated for use by authorized clinicians uses artificial intelligence and big data to detect which patients are likely to have severe COVID-19 cases. With more than 4 million users and counting of the COVID Symptom Study app, researchers have been kept busy going through the vast amount of data to better understand the symptoms, assess how fast the virus is spreading in an area and identify who is most at risk.
SmallBizDaily writer Irina Kravchenko explains the importance of big data in the crisis in a June article, "How big data is used in the battle against the coronavirus."
"Coronavirus will obviously become a part of any business strategy," wrote Kravchenko. "It affects our lives, work, communication significantly. By organizing large scopes of data, the world can control the situation in real time, monitor the outbreak, make predictions and decisions driven by accurate data."
With a median base salary of $107,801 and overall job satisfaction rating of 4 out of 5, data scientist is ranked No. 3 on Glassdoor's list of 50 Best Jobs in America for 2020. Data scientist also holds the No. 3 position in the LinkedIn 2020 Emerging Jobs Report with 37% annual growth. The report says, "It's a specialty that's continuing to grow significantly across all industries."
Looking to help meet this need, the University of Delaware's Division of Professional and Continuing Studies (UD PCS) is offering its Analytics: Optimizing Big Data Certificate program on Monday nights, Feb. 15-May 19, in a live-online format via Zoom. Focusing on the unique combination of computational, analytical and communication proficiencies required by the big data field, UD introduces the tools and techniques needed to analyze large datasets in order to make more informed business decisions. Topics include importing data into analytics software, performing graphical and data analysis, building analytics models, finding the best model to explain correlation among variables, and learning how to control and assess data variability to meet customer requirements.
The program is directed at business, marketing and operations managers; financial industry professionals; small business owners; and data analysts or professionals in any field who deal with large amounts of data. Though there are no formal prerequisites, a basic understanding of statistics is required, and prior experience with data management is helpful.
Payment plans, discounts and scholarships are available. For more information, visit pcs.udel.edu/data, email continuing-ed@udel.edu or call 302-831-7600.
This article has been updated to reflect the spring 2021 Analytics: Optimizing Big Data Certificate schedule.