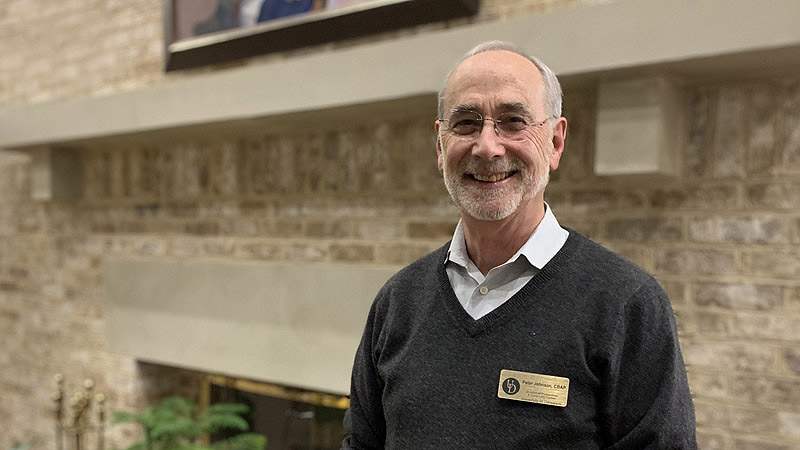 Save $600 by registering for all four modules in a single transaction
The International Institute of Business Analysis™ (IIBA®) describes business analysis as the practice of enabling change in an organizational context by defining needs and recommending solutions that deliver value to stakeholders. Though there are many people serving as business analysts, one does not need to have the official job title to function in this role.
Business Analysis Certificate

Foundations of Business Analysis
Feb. 20 -21, 2019
Eliciting and Documenting Requirements
March 12-13, 2019
Requirements Analysis and Design Definition
April 16-17, 2019
Solution Deployment and Evaluation
May 14-15, 2019

Newark, Del.

Bridging the business/IT divide
"Business analysis can be practiced at any level of an organization in almost any capacity and industry," said Peter Johnson, University of Delaware Division of Professional and Continuing Studies (UD PCS) instructor. "It is not just done by someone in information technology or on a project team."
Johnson, an IIBA® Certified Business Analysis Professional™ and senior consultant for Orion Development Group with more than 25 years of experience in information technology, quality management and client services, is conducting a Business Analysis Certificate series on UD's Newark campus this spring.
Divided into four two-day modules, the series commences Feb. 20-21 with Foundations of Business Analysis. Utilizing version 3.0 of A Guide to the Business Analysis Body of Knowledge® (BABOK® Guide), students will learn the importance of value creation in the role of the business analyst. Subsequent modules include Eliciting and Documenting Requirements (March 12-13), Requirements Analysis and Design Definition (April 16-17), and Solution Deployment and Evaluation (May 14-15).
"First and foremost, the goal of the series is for students to learn how to apply business analysis to help further the goals of their own organizations," said Johnson. "Anyone with a focus on how to enable change, perhaps with the understanding that most change today involves some degree of information technology, can benefit from this program. Participants usually include both IT professionals and managers from the business side, thereby providing a well-rounded learning experience. A broader goal might be to increase the competency of an organization by introducing standard concepts and practices to several individuals. Training also satisfies the professional development requirement for anyone who intends to apply for certification by the IIBA."
Though the modules build on each other, participants can enroll in the series at any point and still benefit from the lessons. Students who register for all four modules in a single transaction will qualify for a bundled rate of $3,380, which equates to a $600 savings off the cost of paying $995 for each class individually, and be eligible to earn a University of Delaware Certificate of Completion.
Johnson has performed many business analysis functions over the course of his career, including partnership management, strategic pricing, business case development and product management. A founding member the New Jersey chapter of the IIBA® and a reviewer for BABOK® v3 content and certification exam questions, he is a frequent speaker at IIBA® chapters and conferences.
"I really enjoy teaching business analysis and want everyone in the class to enjoy the modules as much as I do," said Johnson. "We take as much time as we need to answer questions, clarify the techniques, and even talk about our individual experiences."
Potential discounts are available for early registration, UD alumni, Project Management Institute Delaware Valley Chapter (PMI-DVC) members, active military members, veterans and groups of two or more from the same organization. For more information about the Business Analysis Certificate program, visit pcs.udel.edu/business-analysis, email continuing-ed@udel.edu, or call 302-831-7600.