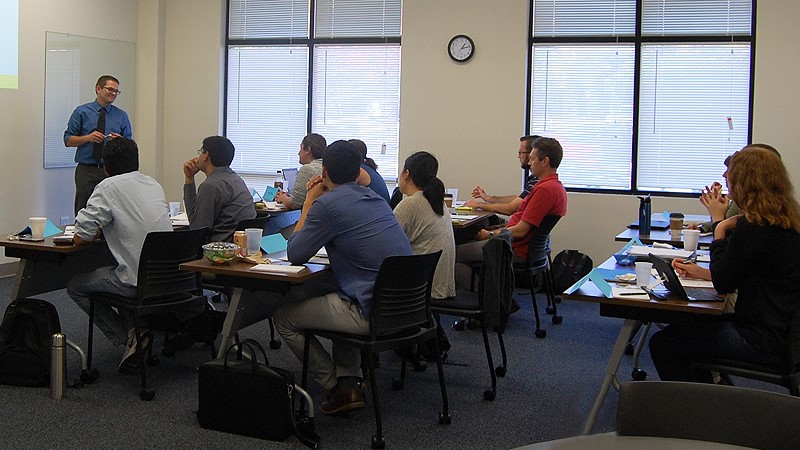 Business bootcamp for technical professionals
October 11, 2017
The National Society of Professional Engineers (NSPE) emphasizes that engineering competency relies on a combination of both "hard" and "soft" skills like business processes, economics and decision-making.
The University of Delaware's Management Essentials for Engineers and Scientists four-day seminar is designed to provide an introduction to this critical skill set with an intensive business and management bootcamp for the technical professional. This semester's offering will take place Nov. 13-16 in Newark.
The course was developed by UD's Professional Engineering Outreach Program, which has provided continuing professional education programs for engineers for more than 20 years. For this program, Professional Engineering Outreach worked with industry partners to identify management needs and build a curriculum tailored to engineers and other technical professionals.
"In today's fast-paced and collaborative organizations, professionals need to understand how management and leadership skills can help them work smarter and more effectively," commented Dustin Sleesman, Management Essentials program faculty and assistant professor of management in UD's Alfred Lerner College of Business and Economics.
Taught by industry experts from some of the region's top science and technology companies, the curriculum relies heavily on case studies and projects relevant for engineers and scientists. The program is divided into five core business and management modules: management, leadership, business fundamentals, project management and product development.
"What makes this program special is that it presents an evidence-based, scientific perspective of management and leadership, which really resonates with people working in highly technical fields," added Sleesman. "Rather than checking their analytical thinking at the door, participants are encouraged to think critically about topics and question their assumptions."
The course has been well-received by past participants, who have been engineers and scientists from a wide range of industries. "As I am preparing to move into program management, this course provided me the fundamental topics of management," commented one participant. "This was a great introduction to various aspects of management for new or soon-to-be managers," commented another participant. "I also got a sense of what some possible career paths could be for me."
This four-day professional development program is offered through UD's Division of Professional and Continuing Studies. UD students and UD alumni are eligible for a discount when enrolling. Other discounts include a military/veterans discount, and a group discount when two or more individuals from one business or organization register for the program. A discount for early registration is available through October 31.
For more information or to register, call 302-831-7600, write to continuing-ed@udel.edu or visit https://www.pcs.udel.edu/engineering-management/.