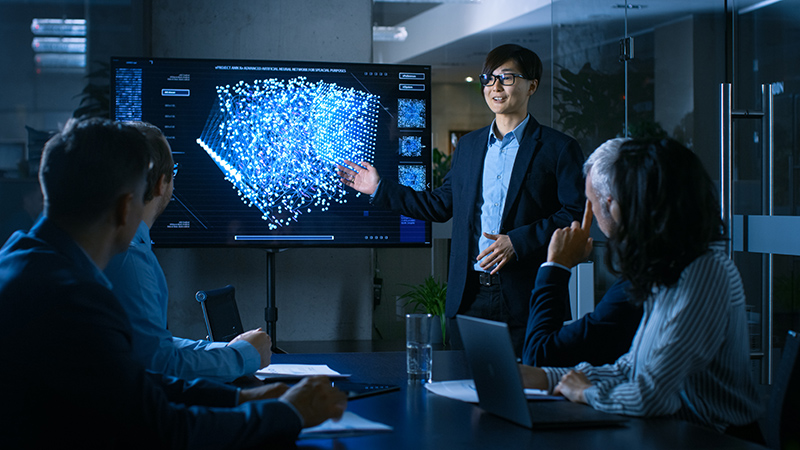 Need for data specialists is on the rise
Following a review of millions of employment listings posted on more than 40,000 online sites, job analytics firm Burning Glass determined that big data was the technical skill with the greatest increase in demand, 3,977 percent, from 2011 to 2015.
Addressing the opportunities revealed by this study and other reports, the University of Delaware offers a variety of graduate and continuing education programs preparing students to capitalize on the urgent need for data specialists. Undergraduates considering graduate school, working professionals looking to advance in or change their careers, and anyone else seeking to learn more about some of UD's programs preparing students to meet this demand is encouraged to attend a free Mastering Data Science and Statistical Analysis Information Session on Nov. 19, from 6:30 to 9 p.m., in the Tower at STAR Audion at 100 Discovery Blvd. on the Newark campus.
Guests will be able to meet the faculty and check out examples of the work being done in the following UD graduate and professional development programs and schools:
Applied Statistics
Bioinformatics
Business Analytics
Cybersecurity
Data Analytics
Data Science
Educational Statistics and Research Methods
Epidemiology
GIScience and Environmental Data Analytics
Joseph R. Biden, Jr. School of Public Policy and Administration
Minerals, Materials and Society
Statistics
To register, or for more information, visit pcs.udel.edu/data-info-session, email continuing-ed@udel.edu, or call 302-831-7600. RSVPs by Nov. 8 are appreciated.