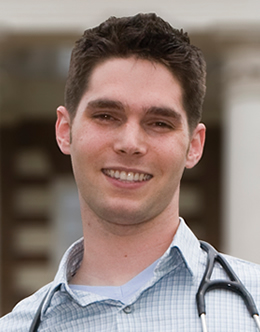 "I went straight from my associate degree to the University of Delaware's RN to MSN program. I did this because I feel continued education is essential for anyone to succeed in the health-care field. As a hospice nurse, I am passionate about end-of-life care because it is a way to care for people at a time of their most intimate need. My continued education helps me to be more knowledgeable as a health-care professional, and therefore provide my patients with better care.
"Being a full-time working professional and a student at the same time is challenging but achievable. The faculty are invested in ensuring I succeed as both a professional and a student. They understand it's not always easy to be both a full-time employee and a student. While they maintain high expectations, they do try to assist as possible. They also recognize the connections between my work as a professional and my education as a student.
"I've taken an average of six credits per semester, which has been a challenging yet manageable level. I've found good time management skills are essential to my success. I have had a very positive experience in the RN-to-MSN program."
Drew Phillips completed the University of Delaware's RN-to-MSN master's degree program.