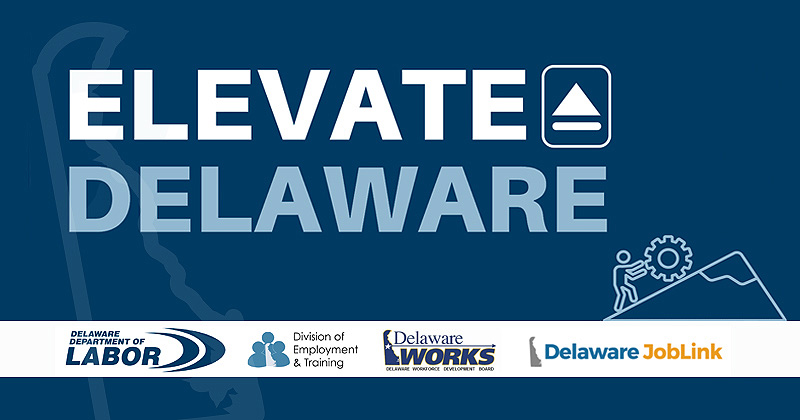 Funding available for noncredit professional development
Established by the Delaware legislature with the goal of helping individuals improve skills and increase earning capacity, the Delaware Department of Labor's Elevate Delaware program helps fund professional development and training opportunities for individuals and employers.
Providing up to $10,000 to eligible individuals enrolling in approved noncredit professional development programs, the Elevate Delaware program enables Delaware workers to earn valuable credentials from the University of Delaware's Division of Professional and Continuing Studies (UD PCS).
With $1.5 million allocated to Elevate Delaware, the program is available to individuals who work in Delaware for organizations with fewer than 51 employees. Participants can use Elevate Delaware funds to defray approved tuition and fees for noncredit professional development training as well as associated basic living expenses.
"The Elevate Delaware program provides an excellent opportunity for individuals to obtain significant funding to help meet their professional development goals, as well as for employers to obtain support for training and development for their staff and team members," said Vic Wang, director of UD PCS noncredit professional programs.
In addition to helping individuals connect with Elevate Delaware to apply for funding through their Delaware employers, UD PCS is also working directly with Delaware business and professional organizations to explore opportunities for building and facilitating customized UD professional development courses for their employees or members.
More than 15 UD PCS noncredit certificate programs and short courses in business/IT, healthcare, and other disciplines are eligible for Elevate Delaware funding. Some examples of eligible business/IT-related programs include Business Analysis, Microsoft Excel, Nonprofit Leadership, Predictive Analytics and Data Mining, Foundations of R for Data Analysis, Project Management and Social Media Marketing. Some examples of healthcare-related programs include Clinical Trials Management and Telehealth Coordinator. Other eligible programs from UD PCS include Drone Pilot Training, Occupational Safety and Paralegal.
For more details about Elevate Delaware and UD PCS programs, visit https://www.pcs.udel.edu/elevate-delaware/.