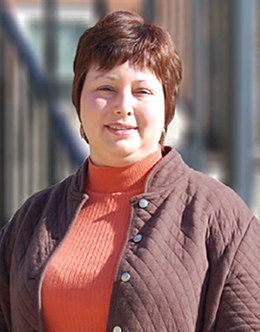 "I chose online classes because they fit into my busy lifestyle. I live and work as a full time school nurse at a boarding school in Cecil County; I work weekends at Johns Hopkins Bayview in the emergency department; and in the summer I work for Ripken Baseball as a baseball camp nurse. I have four children, three stepchildren, and another child that we 'fostered' until she went to college.
"So my only option was online! I could fold laundry while listening to lectures. I can listen to them as many times as needed; and if things are crazy I can skip one day and catch up the next. I really did not find any negatives about online classes. I like the autonomy and independent work ethic they require.
"I am in graduate school now and taking one online course, and one class on campus. Our youngest daughter wanted to know where I was going Wednesday afternoons, and I said, 'I have class tonight.' She answered, 'Can't you just put in a DVD and watch your teacher from home?' I couldn't stop laughing. When I was seven I could not have even imagined such a thing."
Teresa Frazier completed her Master of Science in Nursing at the University of Delaware.