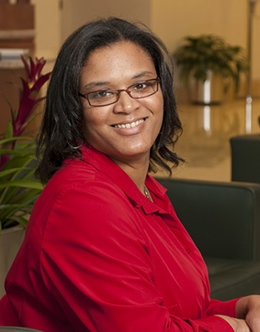 "I entered the University of Delaware's certificate program because I was recently promoted and was interested in learning a new approach to process improvement. I was drawn to the Lean Six Sigma approach because most of my work is data driven.
"I appreciated being able to network and interact with other adult learners in this program. I had been away from school for some time and was afraid I would not be able to keep up the pace. However, I thought the format made it easy to stay engaged without getting overwhelmed. The instructors were very knowledgeable and approachable, and they both had a lot of real world experience to draw on.
"I have had several opportunities to apply Lean Six Sigma tools and methodology on the job. The textbooks and tools we received have been extremely helpful. I keep them on my desk and refer to them regularly."
Erika Grimes is a mobile resources planning manager at AAA Mid-Atlantic in Wilmington. She completed the University of Delaware's Lean Six Sigma Green Belt Certificate.