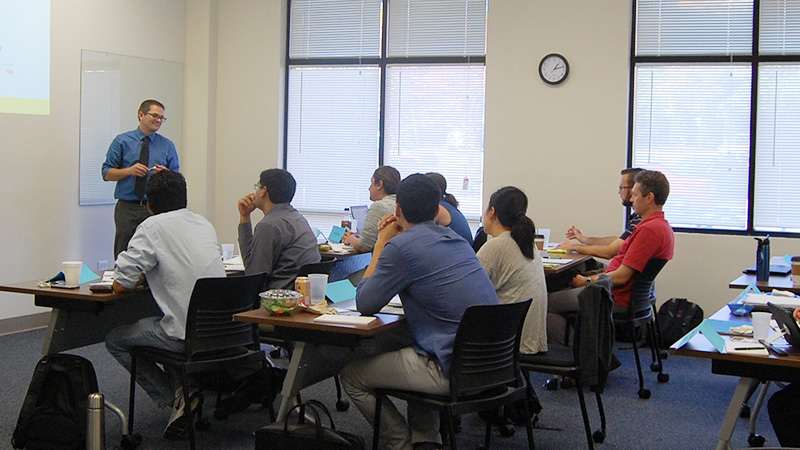 Program focuses on leadership and team effectiveness
Designed to teach the fundamental business and management skills needed to effectively meet the unique requirements for leading engineering and science professionals, the University of Delaware's Division of Professional and Continuing Studies (UD PCS) and College of Engineering (COE) are co-sponsoring Management Essentials for Engineers and Scientists: Leadership and Team Effectiveness, Jan. 31 and Feb. 1, on UD's Newark campus.
The two-day program developed for current or prospective technical leaders wishing to improve their business acumen and leadership effectiveness utilizes case studies and projects relevant for engineers and scientists and emphasizes practical, immediately applicable skills and techniques needed to lead an effective technical team while also remaining synchronous with overall organization goals.
"In today's fast-paced and collaborative organizations, professionals need to understand how leadership and teamwork skills can help them work smarter and more effectively," said instructor Dustin Sleesman, assistant professor of management in UD's Alfred Lerner College of Business and Economics.
Focusing on understanding individual behavior on the first day and interpersonal and organizational dynamics on the second day, the program caters to managers of engineers and scientists looking to hone their business and leadership skills, engineers and scientists on a career path to develop into technical managers, and cross-functional team leaders who interface with scientists and engineers.
"What makes this program special is that it presents an evidence-based, scientific perspective of management, which really resonates with people working in highly technical fields," said Sleesman. "Rather than checking their analytical thinking at the door, participants are encouraged to think critically about topics and question their assumptions."
Potential discounts are available for early registration, UD alumni, Project Management Institute Delaware Valley Chapter (PMI-DVC) members, active military members, veterans and groups of two or more from the same organization. For more information, visit pcs.udel.edu/engineering-management, email continuing-ed@udel.edu, or call 302-831-7600.