Posted February 14, 2017
Summer courses are in the works at the University of Delaware's Osher Lifelong Learning Institutes (OLLI), with classes scheduled for June 5-29 in Dover, June 5-30 in Lewes and July 11-Aug. 3 in Wilmington.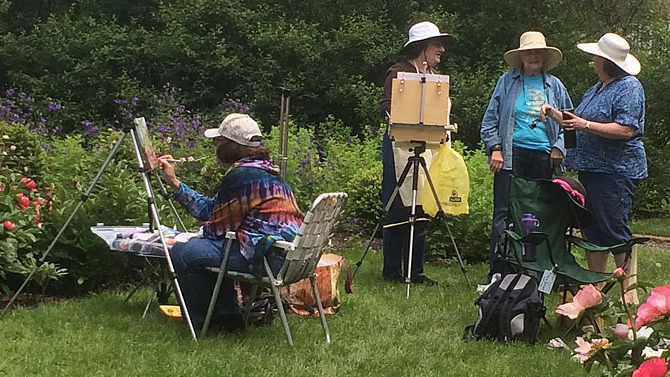 Affectionately nicknamed "OLLI," UD's lifelong learning programs are membership organizations structured as learning cooperatives for adults 50 and over to take and teach classes together with no grades, exams or educational prerequisites.
The summer sessions provide an opportunity for new and returning participants to become acquainted with OLLI offerings in an abbreviated semester, for a nominal registration fee. Membership in the Osher Lifelong Learning program is not required to register for summer session.
Participation in UD's OLLI programs totals nearly 4,000 members statewide, hailing from different educational backgrounds and all walks of life, attending from all parts of Delaware, as well as Pennsylvania, New Jersey and Maryland.
OLLI members serve as volunteer instructors, sharing their knowledge and passions by teaching courses in their areas of expertise. Over 900 classes were offered in fall, spring and summer sessions last year, including Creative and Performing Arts in the Black Community and History of Aviation (Dover), Duties and Operation of a Coast Guard Lightship and History of Women's Suffrage (Lewes and Ocean View), and Chinese Calligraphy and Principles of Investing (Wilmington).
The OLLI programs in Dover and Lewes are accepting course proposals for the June session through Feb. 16. Prospective volunteer instructors are invited to complete the online proposal form on the Lewes home page or Dover home page or call 302-645-4111. The Wilmington program also continues to invite summer course proposals; details are available by calling 302-573-4447.
Summer course catalogs will be available in April. For more information, or to join a mailing list to receive a summer catalog, call 302-573-4486, write to LLL-Wilm@udel.edu or visit the website.