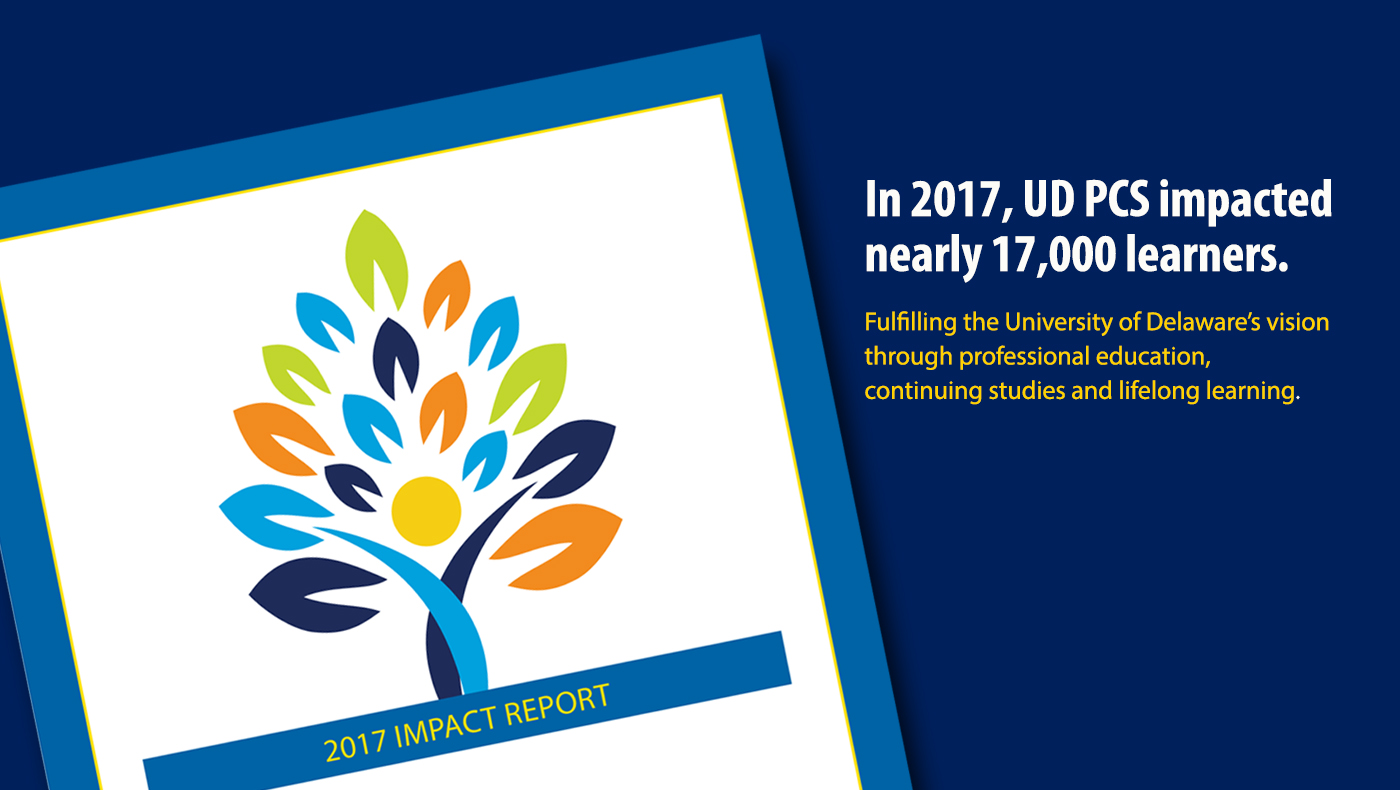 Adult and nontraditional learners' portal to UD offers wide variety of programming
December 19, 2017
Fulfilling the University of Delaware's vision through professional education, continuing studies and lifelong learning, UD's Division of Professional and Continuing Studies (UD PCS) impacted nearly 17,000 learners in 2017.
Participants from age 4 to 94, and beyond, enrolled in UD credit and noncredit courses, professional development classes, certificate programs, specialized conferences, workshops, and lifelong learning member cooperatives throughout the state. Enhancing the success of students, building an environment of inclusive excellence, strengthening interdisciplinary and global programs, and fostering a spirit of innovation and entrepreneurship, diverse offerings were presented on a wide variety of topics.
2017 also marked the first full year of UD PCS being housed at 501 South College Ave. in Newark. As part of a focused initiative to bring the team members closer together, the division relocated its offices to a bigger, more collaborative and more education-oriented facility in August 2016. The building encompasses more than 10,000 square feet of usable space, including meeting rooms, the ACCESS Center and two classrooms.