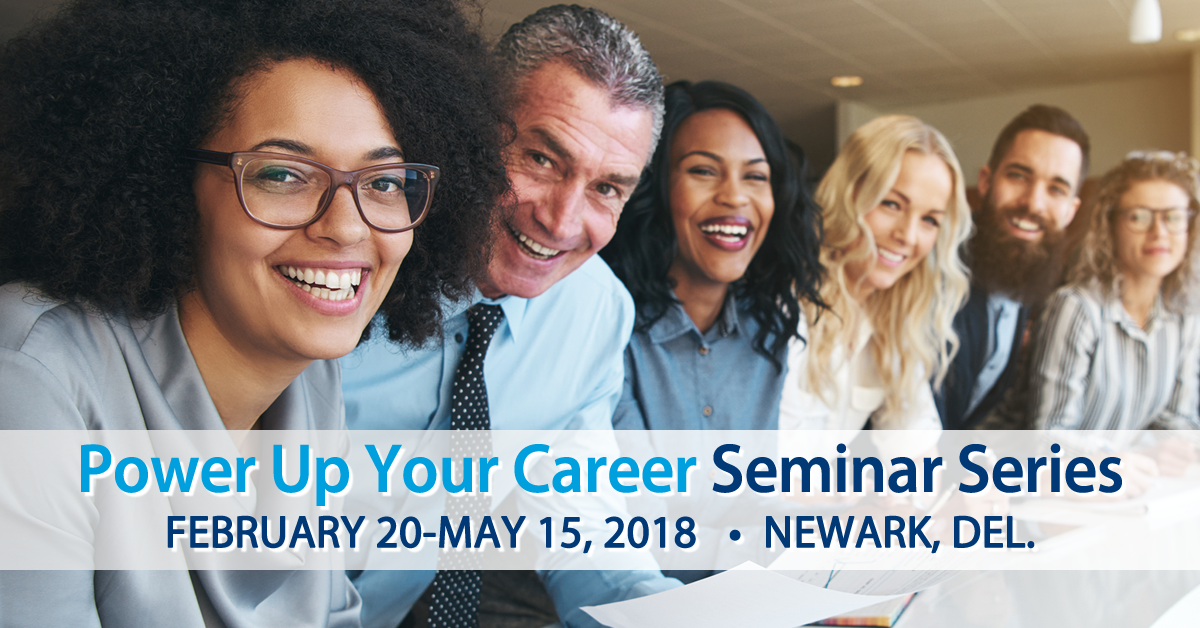 Career and personal development seminars
The University of Delaware's Division of Professional and Continuing Studies is offering a career and professional development mini-program called "Power Up Your Career," open to anyone looking for practical and immediately applicable career tips and resources.
The seminars focus on personal branding, interviewing skills and other career development topics. This semester's seminars are held on Tuesdays from 6-7:30 p.m. in Newark and include:
February 20—Reinvent Yourself for the Global Job Market
March 20—Top 10 Interview Questions
April 17—Optimize Your LinkedIn Profile
May 15—Stop with Self Sabotage!
The Power Up Your Career seminars have been well received by past participants. "The career seminars, particularly the Top 10 Interview Questions, were very helpful in preparing me for job interviews," said one program alum.
The program is free to currently registered participants in Professional and Continuing Studies noncredit courses. The program is also open to all other attendees for a $50 registration fee, which includes all four seminars.
For more information or to register, visit https://www.pcs.udel.edu/power-up/, or contact UD's Division of Professional Continuing Studies at 302-831-7600 or continuing-ed@udel.edu.