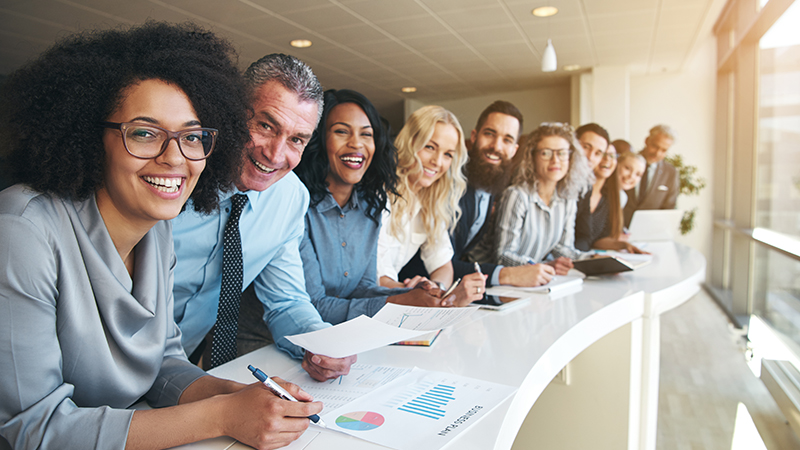 All 10 sessions for $50, free for PCS noncredit students, veterans and active military members
Featuring 10 special career- and personal branding-focused seminars, the University of Delaware's Division of Professional Studies (UD PCS) is offering its Power Up Your Career online seminar series from Aug. 13 to Dec. 17.
Power Up Your Career
Aug. 13 – Dec. 17, 2018
Online
Acquire immediately applicable career tips and resources.

Previously consisting of four in-person seminars, the enhanced program has been converted to an online format making it more convenient for participants.
"Today, we are busier than ever and want information available at our fingertips," said Lynn Fishlock, UD PCS program manager. "Offering this program online opens up additional opportunities for people who can simply log in and learn in the comfort of their own homes."
Presented at 6 p.m. every other Monday via Zoom, the following 90-minute seminars are encouraged for anyone looking for practical and immediately applicable career tips and resources:
Aug. 13 – Optimize and Build Your LinkedIn Profile
Aug. 27 – Get Ready to Reinvent Yourself – Adapting to a Changing Global Market
Sept. 10 – Secrets to an Effective Presentation: Delivering a Message to 3 or 30? Make it Count!
Sept. 24 – Top 10 Interview Questions and How to Nail Them!
Oct. 8 – The Branded Resume: Creating the Right Resume for the Job
Oct. 22 – What's Your EQ? Find out what it is and why it matters
Nov. 5 – Matching Your Personality to the Job: Are You on the Right Career Path?
Nov. 19 – How to Get Back Into the Workforce After a Long Absence
Dec. 3 – Understanding Generations and How to Interact with Them Effectively in the Workplace
Dec. 17 – Am I Promotable or Is There Something I'm Missing?
"With the frequency in the number of times people are changing careers, as well as the competition for highly sought-out positions in today's market, you need to be at the top of your game," said Fishlock. "These seminars offer a plethora of information and key takeaways to help you achieve your goals in your current position or as you move forward in your career."
The Power Up Your Career sessions are available to students enrolled in 2018 PCS noncredit programs, as well as veterans and active military members, at no charge. The program is open to everyone else for a $50 registration fee, which includes all 10 seminars.
To register or for more information, including seminar descriptions and presenter bios, visit www.pcs.udel.edu/power-up/, email continuing-ed@udel.edu or call 302-831-7600.