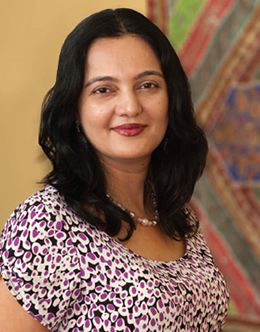 "The Business Analyst Certificate was very well structured, informative, and detailed. For someone who is new to the business analysis world, this program would be a perfect guide to the entire business analysis life cycle. For someone who already has experience working as a business analyst, this would be a sure-shot checklist to evaluate his or her skill set. Upon completing the program, I was able to apply my skills to effectively design business solutions. The program also provided me the opportunity to learn the most effective ways to communicate those solutions within an organization.
"I was very impressed with the faculty for this program. The instructor was highly organized and communicated his expectations quite clearly each week, so I had no surprises in meeting program objectives. Many of us came from various backgrounds and had different levels of knowledge with the subject, so he also paid full attention to each individual's needs. He's one of the best instructors I've ever had.
"I was fortunately able to secure a business analyst position in a major financial organization within a very short time after completing this program. I would highly recommend this program for anyone who wishes to make a career in business analysis."
Toral Rawal completed UD's Business Analyst Certificate. She is a business analyst at a major financial company in Wilmington, DE.