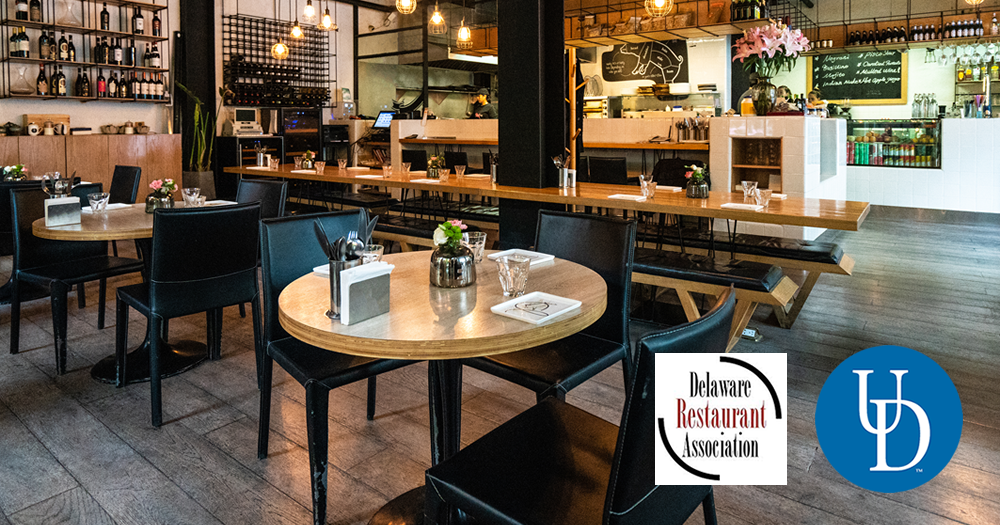 CARES Act funding for restaurant course
Online HR management course starts August 3, offered free for Delaware restaurant professionals
The University of Delaware's course focused on restaurant human resources management is again being offered free for Delaware residents. The eight-week HR Competencies for Restaurant Managers online course starts August 3.
Offered in partnership with the Delaware Restaurant Association (DRA) and UD's Division of Professional and Continuing Studies (UD PCS), the online HR Competencies for Restaurant Managers program provides restaurant professionals with the knowledge and skills to address the increasingly complex human resource challenges facing restaurants today.
Relevant for restaurant owners and operators, recently appointed managers and current managers, or aspiring managers in the food service or hospitality field, the program is offered free for Delaware residents thanks to Delaware's Rapid Workforce Training and Redeployment Training Initiative (underwritten by federal CARES Act funding) that assists Delaware workers who have lost jobs and income due to the COVID-19 crisis.
Led by UD's Ali A. Poorani, associate professor and director of Hospitality Associates for Research and Training (HART) in UD's Department of Hospitality and Sport Business Management in the Alfred Lerner College of Business and Economics, the program draws from the expertise of both industry professionals and research faculty for a valuable mix of theory and practice.
"Pandemic-related topics are a critical and timely addition to the program," said Poorani. Highlighted topics include managing team members affected by the pandemic, factors impacting employees and employers facing disruption, the critical role played by managers during and after transition and transformation, and incorporating COVID-19 related policies and procedures into an employee handbook.
Last spring, the program enrolled 74 Delaware participants, representing approximately 40 restaurants or hospitality organizations as well as unemployed or self-employed professionals.
"Delaware's restaurant industry continues to feel significant impacts from COVID-19," said Carrie Leishman, president and CEO of the Delaware Restaurant Association. "This program offers valuable training that can help get people back to work, with industry-recognized credentials and higher earning potential."
For program details or to register, visit the HR Competencies for Restaurant Managers program website.