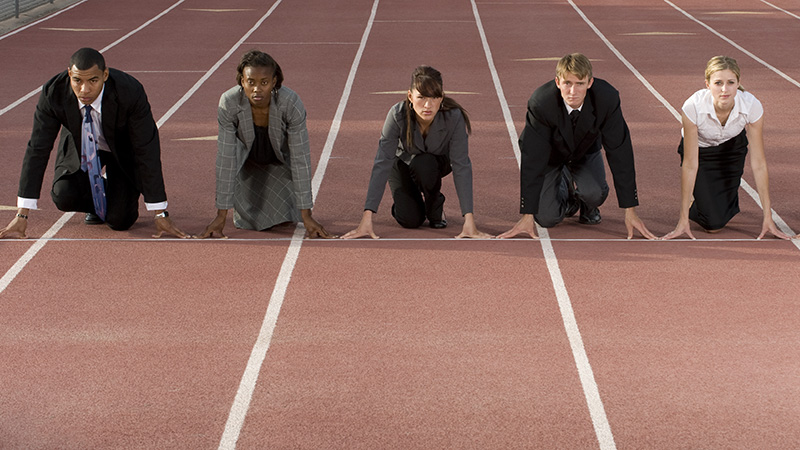 Program helps organizations win the sales race
Described by research and advisory firm SiriusDecisions as a "force multiplier for improving sales productivity" and "the critical link between the development and the execution of the sales strategy and go-to-market strategy," sales operations is believed to have been established in the 1970s when Xerox created a group to take on activities such as sales planning, compensation, forecasting and territory design.
More than 40 years later, the duties have expanded and sales operations professionals are present throughout the business world. The Harvard Business Review said the concept of sales operations or "sales ops" has become widely accepted as essential for effective sales management.
LinkedIn simplified the definition of the role by saying an organization's sales professionals are like a team of thoroughbred racehorses that might be incredibly powerful and experienced but will not move as efficiently to the finish line without the guidance of a jockey – played by the sales operations professional.
Looking to help organizations win the sales race by training their "jockeys," the University of Delaware's Division of Professional and Continuing Studies (UD PCS) is collaborating with GreenFig to offer a new 10-week online, self-paced Sales Operations Science Certificate program beginning Oct. 6. Designed to cover the key areas required to be effective at driving the productivity and capacity of a company's selling resources, the program is taught by industry professionals, including Irina Petkova, CRM (customer relationship management) manager at Clever, Inc.; Kevin Au, head of training at Leandata; Roopa Vonkarey, sales operations leader at Sabre Corporation; Patrick Morrissey, chief marketing officer at Altify; and Jeff Marcoux, vice president of marketing at TTEC.
"I have been given a really amazing opportunity to condense everything I have learned over the years, pull in advice from various subject-matter experts and present it to learners looking to receive preparation for the modern business world," said Petkova. "I have had the good fortune of learning from subject-matter experts who were willing to teach me and be mentors, so I wanted that kind of experience to be as accessible as possible for others."
The curriculum for the program was created in conjunction with Salesforce, a cloud-based software company that provides customer relationship management service and also sells a complementary suite of enterprise applications focused on customer service, marketing automation, analytics and application development. Thanks to this association, students in the UD PCS Sales Operations Science Certificate program can earn 14 Salesforce Trailhead badges through the company's learning experience platform.
According to GreenFig CEO Sara Leoni, 97% of Fortune 100 companies are Salesforce customers, 4.2 million jobs will use the Salesforce skill set by 2024, and jobs requiring Salesforce skills pay around $80,000 per year on average. Leoni emphasized that participants will not just be exposed to the mechanics of Salesforce, but will be taught to think strategically about using the software as well. Petkova also clarified that the Sales Operations Science Certificate program is more than a Salesforce training class.
"There are amazing classes that certify you to be Salesforce administrators and do that specific role, but sales operations is so much more than administering the tool itself," said Petkova. "Our goal isn't to teach you how to build the most incredible consultant automation that anyone has ever seen; it is to have you understand Salesforce and how it ties into the business and allows you to hit the ground running in whatever job you land in the future."
Throughout the 10 weeks, students will create a Strategic Sales Operations Playbook for a real-world company that can be shared with prospective employers and used as a reference guide. The playbook includes strategic concepts, such as the sales ops maturity model, the sales process, managing objectives, competitive intelligence, content and resources, go-to-market strategy, qualifying inbound leads, operational cadence guide and sales enablement model.
Though the Sales Operations Science Certificate program is new to UD, GreenFig has been collaborating with other institutions to offer the program since 2019. Michael Butera, associate director, customer success at Saama Technologies, said he has referred to his Strategic Sales Operations Playbook several times since completing the course last spring, and it is a nice go-to as a refresher of items he can apply to his job.
"I recommend this course because of the huge value that I personally got out of it," said Butera. "I was able to apply things immediately every single week after every module. By the end of the class, I was leading a sales operations function with a lot of confidence."
Like many professions, the COVID-19 pandemic has put sales operations professionals to the test and given them a chance to show their value.
"There is a great deal of uncertainty regarding the time it will take for businesses to return to their pre-COVID-19 operating levels," said Steve Rietberg, senior director analyst for the sales practice of Gartner, a research and advisory company. "In the meantime, sales operations leaders should bear the brunt of softening demand and supply chain disruptions and confront the most pressing impacts caused by the initial wave of changes the pandemic presents."
Ideal candidates for the Sales Operations Science Certificate program include recent college graduates seeking a career in sales, sales or sales operations professionals looking to update their skill sets, professionals seeking opportunities to reenter the workforce, and working professionals looking to make a shift into sales operations or expanding potential by becoming more knowledgeable about other aspects of business. While some material may be more advanced to those without any sales operations experience, mentors will work with these students to fill the knowledge gap and ensure they are gaining a full experience.
Students should expect to spend four to six hours per week engaging with on-demand content created by industry experts, including activities and assignments in the online learning portal. Additionally, weekly live-online, optional but recommended group sessions are available from 7-9 p.m. on Tuesdays for engaging in real time with peers, experts and mentors. All group sessions are recorded and available for viewing anytime.
Discounts are available. For more information, visit pcs.udel.edu/sales-operations, email continuing-ed@udel.edu or call 302-831-7600.