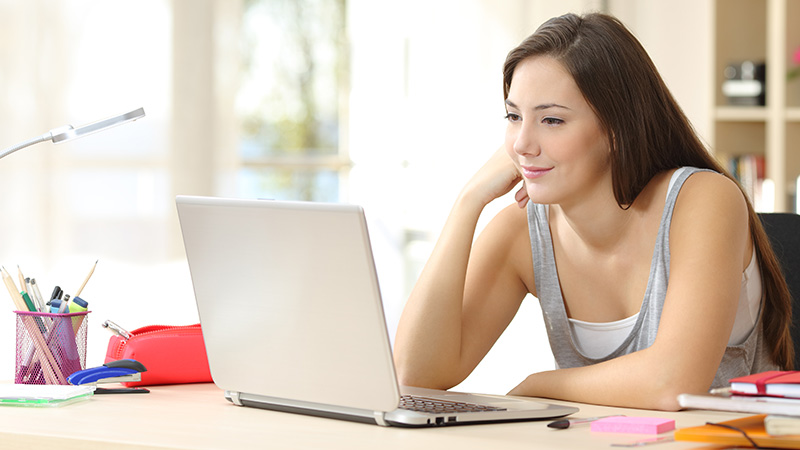 One-week to summerlong options available
With programs running 16-40 hours and ranging from five days to over two months in duration, the University of Delaware's Division of Professional and Continuing Studies (UD PCS) is offering several live-online summer SAT test prep courses.
All programs include in-depth review of the exam materials, strategies for succeeding on standardized tests, Official SAT Study Guide, customized course workbook, study plan, online review sessions leading up to the exam, and online support resources through 2020.
SAT Live-Online Summer Institute is a 20-hour, daytime program that can be completed in as little as one week. Two- and 10-week options are available as well. The 16-hour SAT Live-Online Blitz meets twice per week, in the afternoon or evening, for four weeks.
Students looking for extended preparation can enroll in the SAT Live-Online Ultimate course, which meets on Tuesday and Thursday afternoons, June 16-Aug. 20. The program includes 30 hours of direct instruction and 10 hours of proctored practice tests that enable participants to get a feel for the exam, identify their strengths and weaknesses, and receive feedback.
"If it is safe from a public health standpoint, the SAT will be offered monthly through the end of 2020, beginning in August," said Patricia Allen, UD PCS program coordinator. "If schools do not reopen for in-person instruction this fall, the College Board will provide a digital SAT for home use. We are pleased to prepare students for the exam with three live-online options."
Need-based financial aid covering the full cost of the courses is available; preference is given to applications submitted at least three weeks prior to the start dates. Various discounts, including for Delaware residents and children of UD employees, are also available.
For more information, visit pcs.udel.edu/sat-test-prep, email continuing-ed@udel.edu or call 302-831-7600.