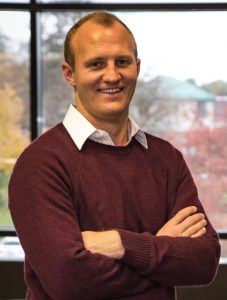 The first offering of UD's Nursing Home Administration Regulations Course challenged participants to address issues in the field and within their own organizations. Casey Silver, vice president for a post-acute and long-term care company, completed the inaugural program last semester and offered these insights.
"Long-term care is a field where dedicated and continuing education is a requirement to stay current. I am fairly new to this field and felt a need to accelerate my learning regarding the regulations and complexities. It's motivating to work with a committed and diverse group of colleagues who are passionate about caring for some of the more vulnerable members of our communities. "
"The patients in nursing homes look different today than they did 20 years ago. Multiple chronic illnesses, substance abuse, and mental health make treatment more complex. Skilled nursing facilities are under increasing pressure to manage these conditions within shorter stays and reduced costs. Patients who used to be admitted to nursing homes are now being discharged straight to home, which is a good thing, but it requires us to rethink what we do."
"This course helped me better understand a very complicated regulatory environment, why those regulations exist, and how to operate within them."
Casey Silver is a vice president for Cadia Healthcare and recently completed the Nursing Home Administration Regulations Course.