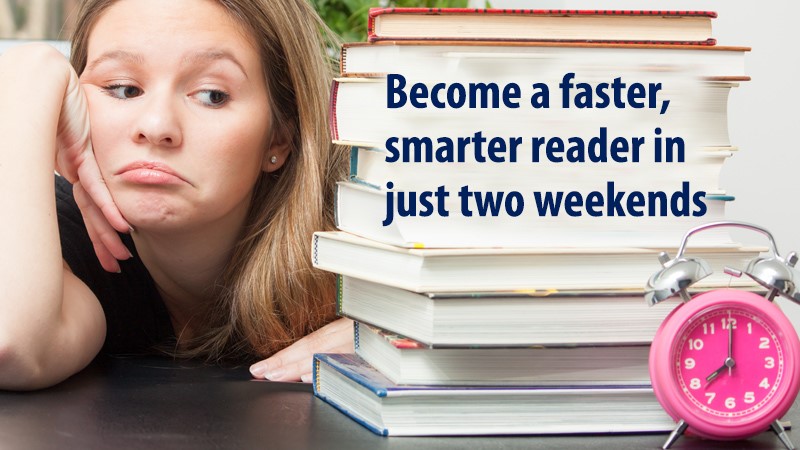 Speed reading class starts Sept. 30, includes lifetime repeat privileges

September 8, 2017
The University of Delaware's Division of Professional and Continuing Studies is offering its annual speed reading class, open to undergraduate and graduate students, high school seniors, and all other adults and professionals interested in improving their reading speed and skill.
This fall, Speed Reading and Study Strategies is offered as a four-day course taking place over two consecutive weekends, Sept. 30-Oct. 1 and Oct. 7-8, on the Newark campus. A morning session or afternoon session is available (9 a.m.-12:30 p.m. or 1:30-5 p.m.).
"I am glad I took advantage of this opportunity at the beginning of my college career," commented one recent participant, adding, "I feel more confident in my abilities as a student."
Offered in cooperation with the Institute of Reading Development, the course is designed to help improve students' reading speed and comprehension, whether for personal enjoyment, or for academic or professional reading. The program will help students read textbooks—as well as novels, journal articles, and other nonfiction works—faster. Improved comprehension strategies help participants understand and retain information better, even while reading at higher speeds.
The program includes lifetime repeat privileges at UD or any other institution offering this class through the Institute of Reading Development.
For more information, visit https://www.pcs.udel.edu/speed-reading/ or call 1-800-418-7910.