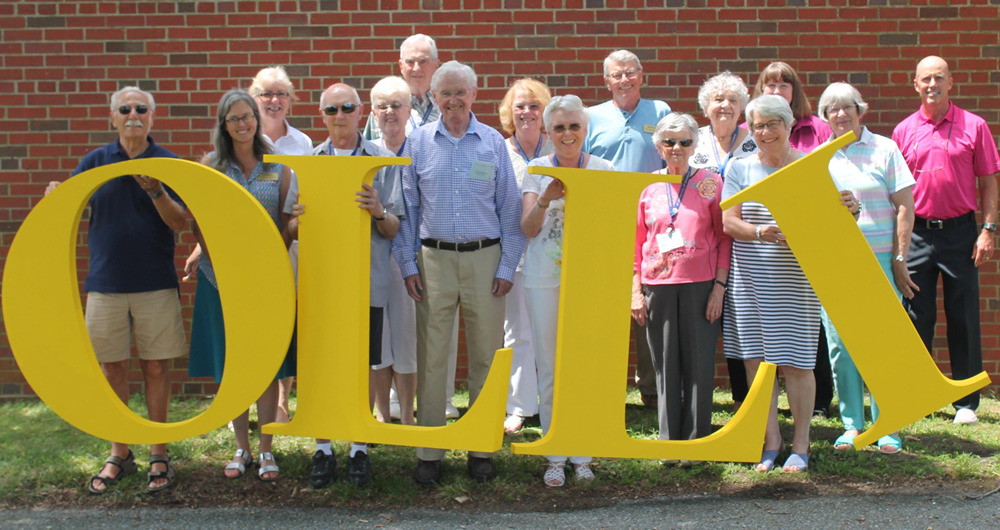 Summer learning for age 50+
Registration is open now for summer session at the University of Delaware's Osher Lifelong Learning Institutes (OLLI) with classes scheduled for June 4-29 in Dover and Lewes and July 10-Aug. 2 in Wilmington.
Affectionately nicknamed "OLLI," UD's lifelong learning programs are membership-based organizations structured as learning cooperatives for adults 50 and over to take and teach classes together with no grades, exams or educational prerequisites.
The summer sessions provide an opportunity for new and returning participants to become acquainted with OLLI offerings in an abbreviated semester for a nominal registration fee. Prior OLLI membership is not required to register for summer session. This summer, the more than 100 course offerings include:
OLLI Dover — Creating a Financial Plan, Ellis Island Immigrants, History of Watercolor Painting, Memoir Writing
OLLI Lewes — iPad Tips and Techniques, Stained Glass Fundamentals, Elements of Electricity, Interesting Issues in Constitutional Law
OLLI Wilmington — Introduction to Oil Painting, Philadelphia Neighborhoods, Shroud of Turin, Walt Whitman Sampler
Participation in UD's OLLI programs totals nearly 4,000 members statewide, hailing from different educational backgrounds and all walks of life, attending from all parts of Delaware, as well as Pennsylvania, New Jersey and Maryland. Across all locations, members participated in over 900 classes offered in fall, spring and summer sessions last year.
OLLI Dover classes are held at 1201 College Park Dr., Dover; and Lewes classes take place at the Fred Thomas Building, 520 Dupont Avenue, Lewes. For one $60 registration fee, members can sign up for unlimited courses at both locations. Pre-registration is available through May 17. For more information about summer classes at the Dover or Lewes OLLI, call 302-645-4111 or write to LLL-Lewes@udel.edu.
Wilmington classes take place at UD's Arsht Hall, 2700 Pennsylvania Ave., Wilmington. Members can sign up for six courses for one $90 registration fee. Pre-registration is open through May 20. For details about the Wilmington OLLI, call 302-573-4486 or write to LLL-Wilm@udel.edu.
During all semesters, OLLI gift certificates are available for purchase as gifts for retirements, birthdays, anniversaries and holidays. For details, call 302-573-4486, write to LLL-Wilm@udel.edu or visit UD OLLI Gift Certificates.
The University of Delaware is proud of its history as one of the oldest and largest lifelong learning programs in the country. For more information about UD's OLLI programs, visit UD's Osher Lifelong Learning Institutes.