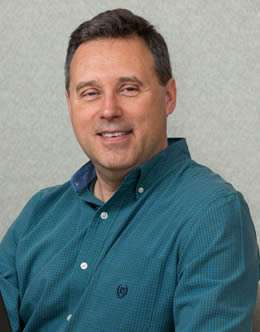 "I recently became the first member of the newly created User Experience Team in our company, designated to act as liaison between the IT department and the business. The role demands business analyst, software pilot testing, communication and IT training skillsets. After reading the curriculum of UD's Business Analyst Certificate, I felt the program would provide me a framework and skills to not only approach the business but creatively and methodically elicit requirements for potential projects."I needed a consistent template with which to approach the business when various employees come to me with needs and suggestions for IT solutions. The Business Analyst Certificate opened my eyes to the bounty of options and techniques available for systematically approaching any business need and following up with analysis and proposed solutions.
"When instructor Scott Fabel was introduced to us by a UD staff member on the first night of class, we were told we were in good hands. That is an understatement. In addition to training students in business analysis, Scott has been employed in the field for many years. He thoroughly explains the theories, but his real strength is in the application of the theories to real-world examples.
"Working a full-time job and then attending classes in the evening can be challenging. The instructor is passionate about the field, energetic, and draws class members into active participation. Classroom exercises often challenged me to work outside of my comfort zone, and by the time my team successfully delivered our final presentation to the class, it was obvious to me that every exercise was effectively geared to helping me internalize the relevant business analyst concepts.
"As companies strive in this challenging economy to get the most out of their current resources, the business analyst has the potential to be on the forefront of many win-win initiatives by gathering the feedback from business leaders and employees, in many cases reading between the lines of what has been said, and providing thoroughly analyzed solutions to business needs."
Mark Tarone is a member of the User Experience Team at Corporation Service Company in Wilmington. He recently completed the University of Delaware's Business Analyst Certificate.