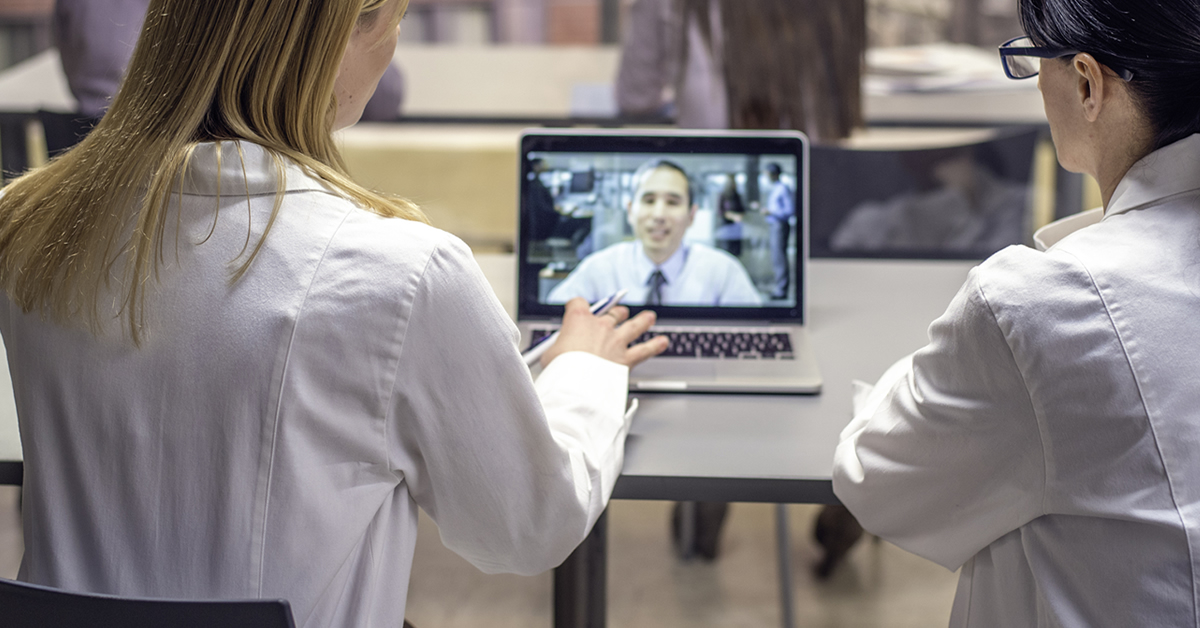 UD's online Advanced Telehealth Coordinator course starts Feb. 5
As telehealth gains wider adoption throughout the U.S., the expanded use of telemedicine and telehealth applications was recently cited by the News Journal as one of Delaware's top health trends for 2018.
Videoconference visits with medical practitioners, virtual mental health and counseling appointments, increased access to specialists in rural and high-need areas, and remote patient monitoring are all examples of how telehealth is currently being used in Delaware and beyond.
Advanced Telehealth Coordinator Online Certificate Program

Feb. 5-May 14, 2018
ONLINE
Leverage telehealth technologies to improve access to health care and manage the business aspects of telehealth.
Across the country, 2018 telehealth legislation is addressing teledentistry, telepsychiatry, telepharmacy and more. Also in 2018, Medicare payment rules will expand reimbursement for telehealth services.
Now in its third year, the University of Delaware's Advanced Telehealth Coordinator Certificate addresses the continued need for more training and resource options around telehealth, says program director and lead instructor Carolyn Morris, director of telehealth planning and development for Delaware Health and Social Services (DHSS) and chair of the Delaware Telehealth Coalition.
"Enrollment in our class so far has made it apparent that there is a growing demand for telehealth in our region and an interest in learning more about using telehealth within a wide variety of disciplines including medicine, nursing, physical therapy, athletic training, mental health, healthcare administration and more," added Morris.
Offered in a completely online format, the program is aimed at professionals who wish to gain the knowledge and skills necessary to support and expand the use of telehealth applications within their healthcare organizations and prepare for the continued growth of telehealth. The next 15-week program begins Feb. 5.
"We hear from a variety of healthcare providers about their plans to implement telehealth in a variety of ways, from mHealth [mobile health] apps to behavioral health, from teleneurology to new monitoring programs and more," explained Morris. "One important goal of our course is to spark innovation in participants who may discover that there are problems within their own organizations, or in the healthcare market, for which telehealth could become the solution."
The Advanced Telehealth Coordinator Certificate program is offered through a partnership between DHSS, the Delaware Telehealth Coalition and UD's Division of Professional and Continuing Studies. The upcoming spring program takes place completely online, from Feb. 5 to May 14, as a 15-week, self-paced course with some scheduled requirements.
The program's online course format was developed in response to demand from Delaware and the region, said Morris. "We have had course inquiries from practitioners in nearby states and even other countries. When the course was offered on campus only, several participants commuted up to an hour-and-a-half to attend. With the online offering, our goal is to increase accessibility to those outside of our immediate geographic area."
UD students and UD alumni are eligible for a discount when enrolling in this program. Other discounts include a military/veterans discount and a group discount when two or more individuals from one business or organization register for the program. For more information or to register, visit https://www.pcs.udel.edu/telehealth/, write to continuing-ed@udel.edu or call 302-831-7600.