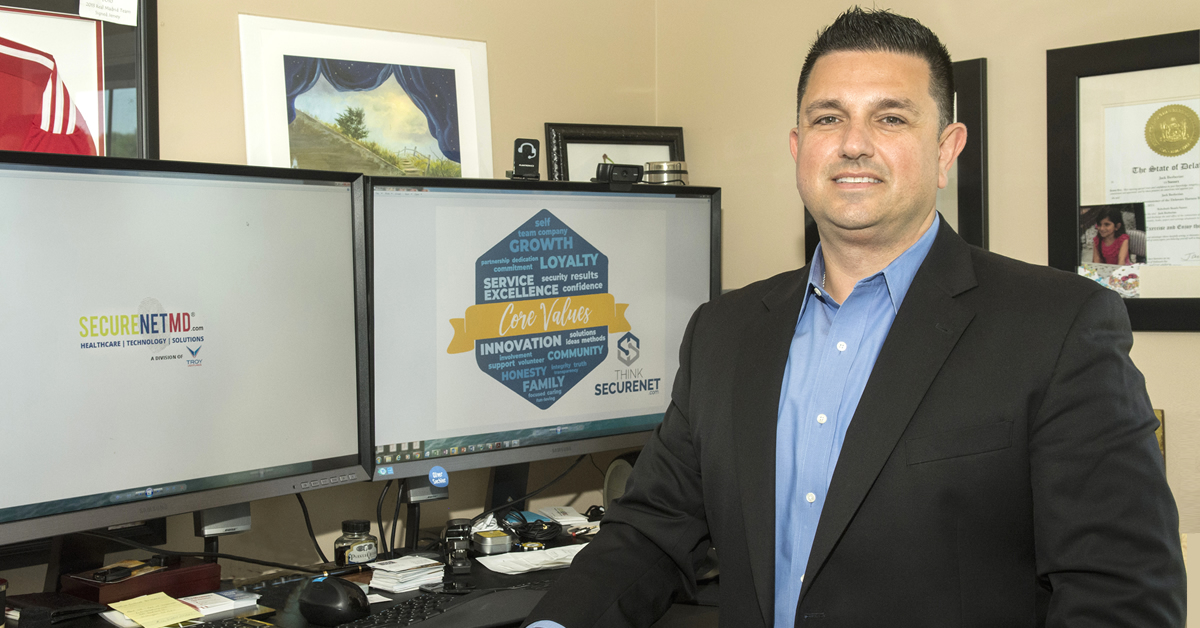 Health IT entrepreneur advocates for telehealth implementation
The growth in applications of telehealth and telemedicine technology is a trend that's helping to increase healthcare access for patients across Delaware and beyond.
Delaware examples include a new telehealth-based asthma app launched this spring by Nemours/A.I. duPont Hospital for Children and the Delaware Department of Corrections' recent adoption of telehealth to provide virtual doctor visits for inmates, resulting in huge savings in transportation and security costs. And Delaware Senator Tom Carper is currently sponsoring a bill that aims to increase the use of telehealth to treat substance abuse.
"The data is undeniable: due to the advance of technology, medicine, instruments, adoption of laws and demand from the industry, the telehealth field will continue to grow much faster than most anticipate," says Jack Berberian, a health IT expert and CEO of SecureNetMD based in Lewes, Del., which was recently named among Inc. Magazine's fastest growing companies. A lawyer and entrepreneur, Berberian was instrumental in the development and startup of LegalZoom.com.
Working with the industry for greater access to patient care
Advanced Telehealth Coordinator Online Certificate Program

Aug. 27-Dec. 3, 2018
ONLINE
Leverage telehealth technologies to improve access to healthcare and manage the business aspects of telehealth.
Berberian, who recently completed the University of Delaware's Advanced Telehealth Coordinator Certificate, is a big believer in the opportunities offered by telehealth implementation. "I was motivated to seek out telehealth training in order to stay ahead of the curve in the field, with the goal of working with the industry to allow technology and assets to be securely accessed, ultimately providing greater access to patient care."
Earlier this year, Berberian was an organizer and sponsor of the Demystifying Barriers to Telehealth Seminar, featuring presentations by telehealth experts from Nemours and the Delaware Telehealth Coalition among others.
"Our organization is hearing from healthcare providers wishing to implement telehealth," says Berberian. "But many may not know which technology to use, how they will get paid or what the security and privacy requirements are. UD's program is an absolute must for healthcare professionals, IT teams, and basically everyone in healthcare that wants to learn about the current trends and future developments."
Now in its third year, the UD program addresses the continued need for more training and resource options around telehealth, says program director and lead instructor Carolyn Morris, director of telehealth planning and development for Delaware Health and Social Services (DHSS) and chair of the Delaware Telehealth Coalition.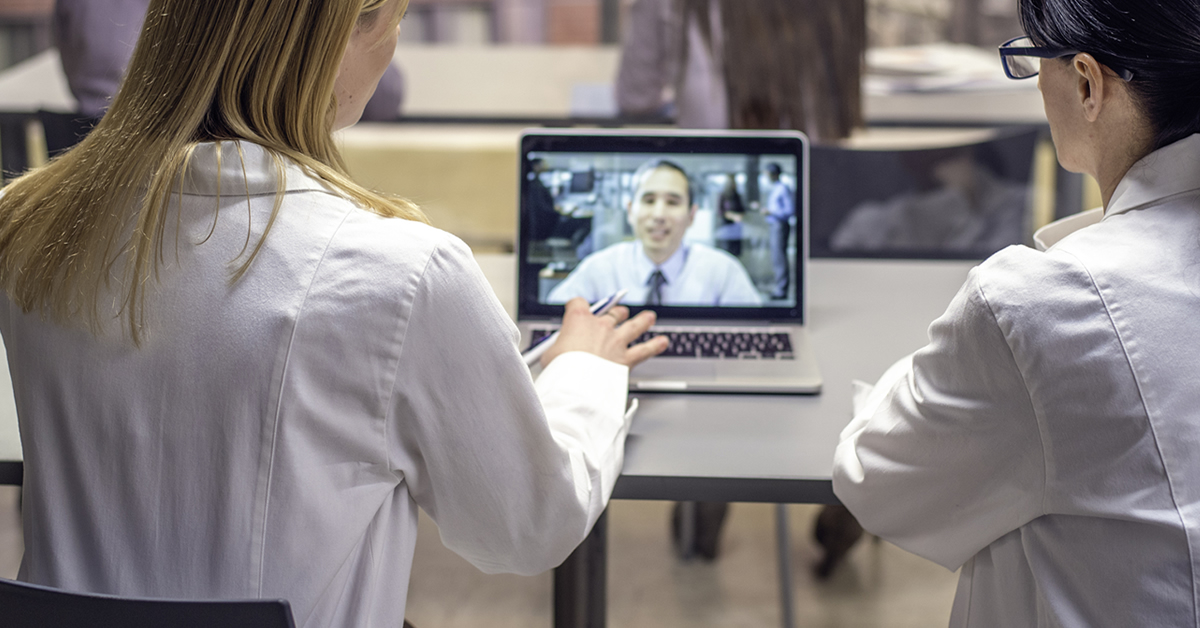 "Enrollment in our class so far has made it apparent that there is a growing demand for telehealth in our region and an interest in learning more about using telehealth within a wide variety of disciplines including medicine, nursing, physical therapy, athletic training, mental health, healthcare administration and more," added Morris.
UD's online Advanced Telehealth Coordinator course starts Aug. 27
Offered in a completely online format, the program is aimed at professionals who wish to gain the knowledge and skills necessary to support and expand the use of telehealth applications within their healthcare organizations and prepare for the continued growth of telehealth. The next 15-week program begins August 27.
"We hear from a variety of healthcare providers about their plans to implement telehealth in a variety of ways, from mHealth [mobile health] apps to behavioral health, from teleneurology to new monitoring programs and more," explained Morris. "One important goal of our course is to spark innovation in participants who may discover that there are problems within their own organizations, or in the healthcare market, for which telehealth could become the solution."
Adds Berberian, "Being a part of the health technology field, cutting edge developments are constant. This class was one of the best investments I have made in myself and the company as it relates to education and telehealth."
The Advanced Telehealth Coordinator Certificate program takes place completely online, from August 27 to December 3, as a 15-week, self-paced course with some scheduled requirements.
UD students and UD alumni are eligible for a discount when enrolling in this program. Other discounts include a military/veterans discount, and a group discount when two or more individuals from one business or organization register for the program. For more information or to register, visit https://www.pcs.udel.edu/telehealth/, write to continuing-ed@udel.edu or call 302-831-7600.
---
Advanced Telehealth Coordinator Certificate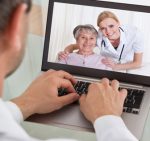 Aug. 27 to Dec. 3, 2018 (ONLINE)
Leverage telehealth technologies to improve access to healthcare and manage the business aspects of telehealth.
---