New online program focuses on supporting women's leadership growth
Women's Leadership Online Certificate starts Feb. 15
The University of Delaware's Women's Leadership Initiative (WLI) has launched a new online certificate program designed to support women professionals on their path to leadership roles in their organizations. The eight-week, all-online program starts Feb. 15.
The new Women's Leadership Online Certificate program provides mentorship and a dynamic forum where women professionals work directly with program faculty, facilitators and each other in small cohorts focused on developing the clarity, competence and community to support their leadership goals.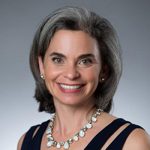 "Our goal is to help women advance in their leadership journey, while also helping organizations build a stronger pipeline of female leaders," said UD's Wendy Smith, professor of management in UD's Alfred Lerner College of Business and Economics and WLI co-director.
"When it comes to gender, research shows that women hold themselves back more often than men," added Smith. "Some women are not clear about what they want to achieve. Other women know what they want but feel like they don't have the skills or confidence to move ahead. This program helps women to do both."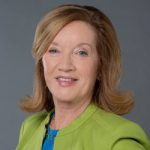 The new online program builds on the successes of WLI's Women's Leadership Forum, Rise UP, said Lynn Evans, WLI managing director, adding, "We developed our online offering to make this program available to even more women professionals. We know the graduates of this program will be ready to take on new challenges and contribute to the world around us in impactful ways."
"There are a lot of problems to solve in our world, and we are better off when there is a greater diversity of people leading organizations and working on these problems," added Smith.
Women's Leadership Online Certificate

Starts February 15, 2021
ONLINE
Resources, mentorship and a dynamic forum where participants can develop clarity, competence and community to support their leadership goals. Learn more or register now.
Free Virtual Info Session
January 19, 7 p.m.
RSVP required.
The program consists of four live-online webinars on Feb. 26, March 12, March 26 and April 9 (Fridays at 9-11 a.m.) plus four 2-hour, self-paced modules. Key topics include leadership vision, executive communication skills, emotional intelligence and building organizational culture for diversity and inclusion.
Individual registration is available at a special launch rate of $1,200 for the upcoming spring 2021 session, thereafter $1,495. Organizations can enroll dedicated cohorts of up to 10 participants for a group rate of $8,000. Discounts or scholarships may be available to qualified individuals or nonprofit organizations.
Prospective participants are invited to learn more about the program at a live-online virtual information session on Jan. 19 at 7 p.m.
For details or to RSVP for the free virtual information session, visit the program's website at https://lerner.udel.edu/programs/certificate-programs/womens-leadership-online/.